Personal Branding Photography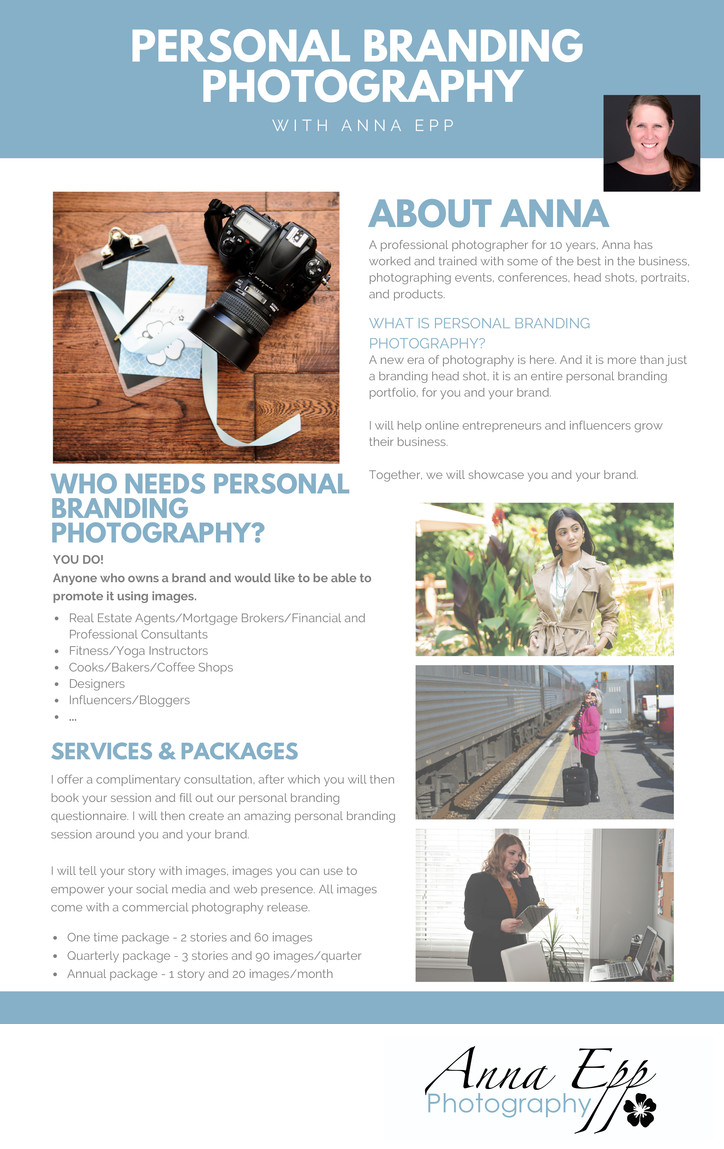 As an entrepreneur, time is of essence. We all need more time. We all wish for more time. Let me give you back some time, time for you to work on your business. In one day, I can create enough images for you to post every day for months on your social media channels. All you have to do is schedule your posts and away you go. And if that is even too much, let me schedule those for you!
Your sessions will include branding head shots, behind the scenes, you in action and can also include product and inventory. We will create the perfect session for you. If a personal branding session is something you are interested in, but aren't exactly sure, contact me by filling out the form below. We will schedule your consultation and discuss your needs.
Privacy Policy
Terms of Use